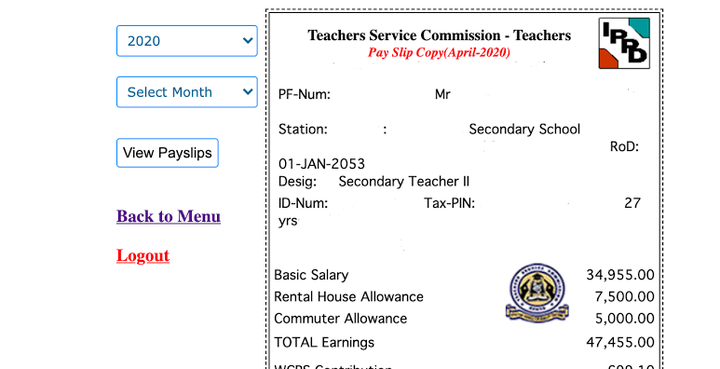 The body that sets Salaries of Kenya's public servants salaries and remuneration Commission (SRC) has signalled salary cut for all Public Officers.
The move is aimed at controlling the ever ballooning wage bill through harmonisation of allowances.
The exercise is set to take effect from 2022 whereby allowances will be pegged on 40% of the basic salary.
According to SRC, the workers will only remain with five allowances which will be down from 247.
"SRC shall set, review and advice on the allowances that constitutes the five categories outlining the purpose, eligibility criteria, criteria, rate and scope," said Lyn Mengich who is the chairperson of SRC.
All government agencies are required to classify all allowances which they presently pay to workers to five broad categories by November 30.
Nevertheless, teachers employed by teachers Service Commission are not likely to be affect by a large extent given the few allowances they get.
Teachers are only paid house, commuter and leave allowances to facilitate their operations while in Service.
From the above sample payslip, it's worth noting that all the allowances paid to the teacher in question only adds up to 42% of basic.
This is unlike other public Officers like nurses whose allowances are more than the recommended ratio as shown below.
A part from commuter and house allowances, some nurses are entitled to health, risk allowances, hardship allowances, extraneous allowances, and nursing Service allowances.
Nevertheless, the government should brace for tough times ahead as workers may not accept to lose their pay laying down.
What are your views on this? Feel free to share your thoughts and comments on this on our comments platform