Early this week, there were reports with pictures going round showing Al-Shabaab militant group apparently holding a graduation ceremony for the first batch of students who they said had successfully completed an "Arabization" project of Somalis implemented by the terror group in Jilib town in southern Somalia.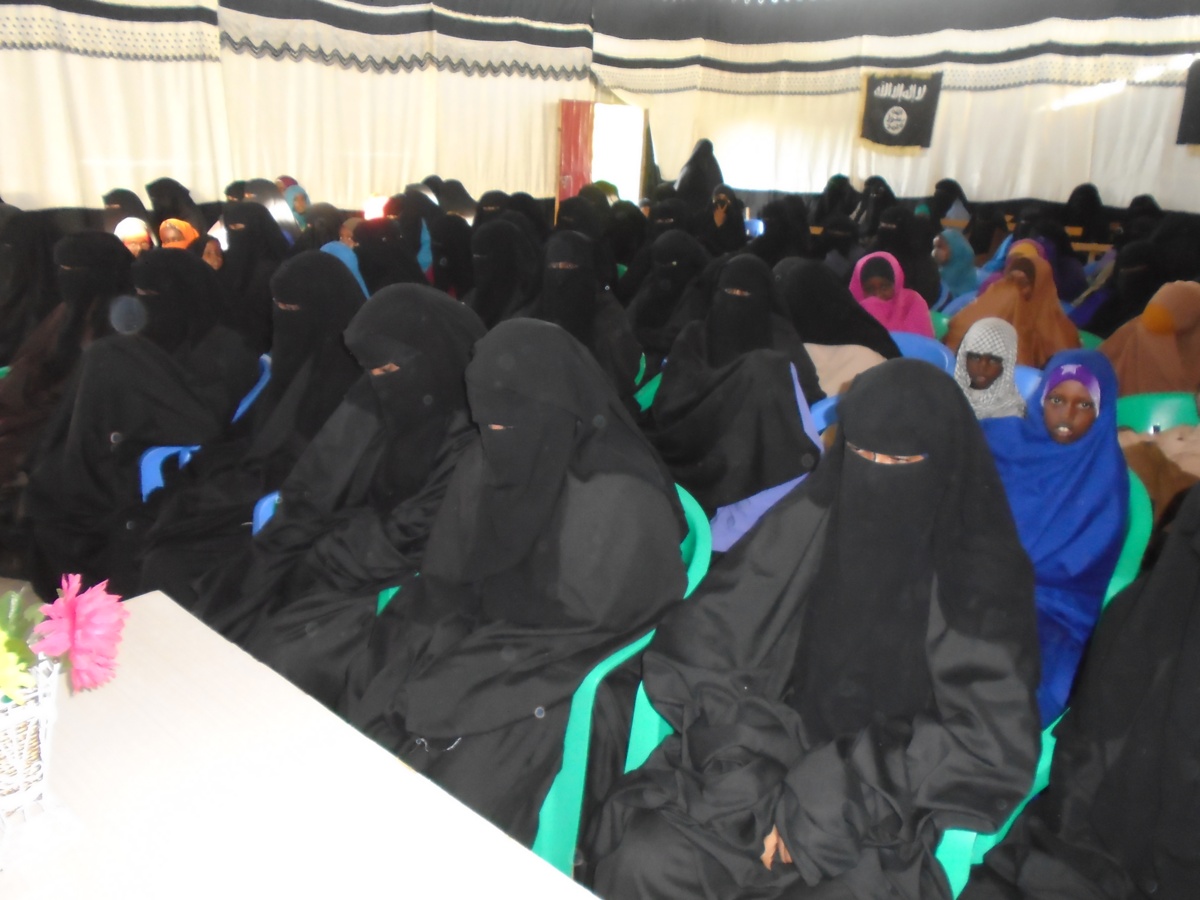 Arabization describes the process of growing Arabic influence on non-Arab populations, causing a language shift by their gradual adoption of the Arabic language and their incorporation of the culture. It is almost similar to Wahhabism, although the latter is a puritanical form of Sunni Islam practiced in Saudi Arabia and Qatar.
The onslaught of Arabization/Wahhabism completely destroyed Somalia's unique cultural traditions. The Somalis have already embraced the Wahhabism culture, totally disregarding the traditional Somalia culture and giving room for the Al-Shabaab jihadists to capitalize on it, as an excuse to craft ideologies and campaigns to capture the mindset, radicalize and recruit the Somali youths into their ragtag militia.
On the other side, some scholars may argue that Arabization is Islamization, pointing out the many advantages for Somalis embracing it. This debate bidding "Religion over Culture" is endless, however we all agree, the Importance of Arabization would lead to economic integration between Arab countries with Somalia, which should be increasing because of many benefits that can be gained from this integration.
However, irrespective of influence, true Islam should come first and over-rule anything that contradicts the basic fundamentals of Islam e.g. wearing the hijab. Somalis are Muslims first, then cultural values follows.
This begs the questions, what is the relationship between Arabization and radicalization? Why are they so intertwined? Why are major terrorist outfits including Al-Shabaab so focused on Arabization of their subjects?
It all boils down to the fact that Arabization opens up to loopholes for infiltrating falsified Kuran interpretations and radical teachings to the masses perceived to be illiterate and hungry for religious education.
They have used Arabization to instill their group's political agendas which are mostly of anti-Islam but with a motive of controlling the masses and pushing their wicked ideologies, most of them being political and economic.