The Kenya national examination council is an independent body mandated by the constitution to administer examination, certification and ensure that transition has taken place in the basic education program.
The body works in collaboration with the ministry of education and the Teacher Service Commission to achieve the set goals of education.
This morning,the examination council has given various heads of schools instructions on how they can access their portal to upload the 2021 candidates information.
"On the KNEC website,you can also access instructions for the registration and administration of candidates for the year 2021/2022 business and technical examinations."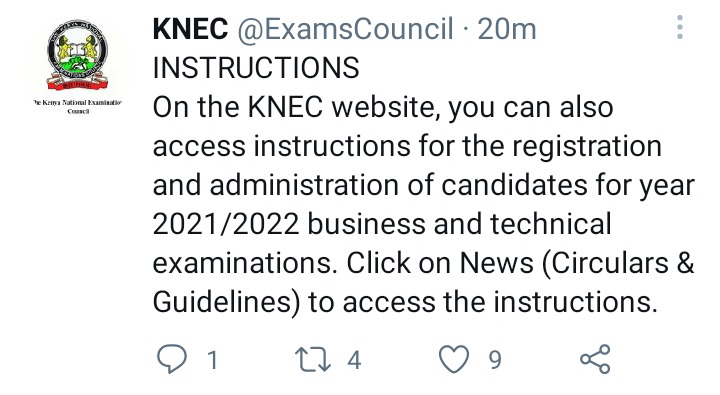 According to the KNEC data,the 2021 candidates have increased compared to last year's cohort. Despite the increase,the examination body has reduced the number of examination centres . The centres with less than 40 candidates have been merged to easened the supervision and administration of the exams.
Administration of primary and secondary examination will be conducted as from March next year.
The outbreak of covid-19 has forced MoH to come up a crush Programme that will see two classes sitting for their summative examination in the year 2022.