Kenyans have finally been told who members of the do called 'deep state' really are.
This comes at a time when the same is a hot debate, following claims that the powerful cabal is out to influence outcome of next year's presidential race.
Most of the blame has landed on members of the Mt Kenya Foundation, who have been seen publicly trying to decide who takes over from Uhuru Kenyatta.
As a result, they have been under attack, especially from Deputy President William Ruto's quarters, and are now seen as some of the members of the cabal.
But they have been cleared by former Government Spokesman and Machakos Governor Alfred Mutua, who says that the same is not the case.
Rather, he says, the cabal is made up of people working in the government and not outsiders.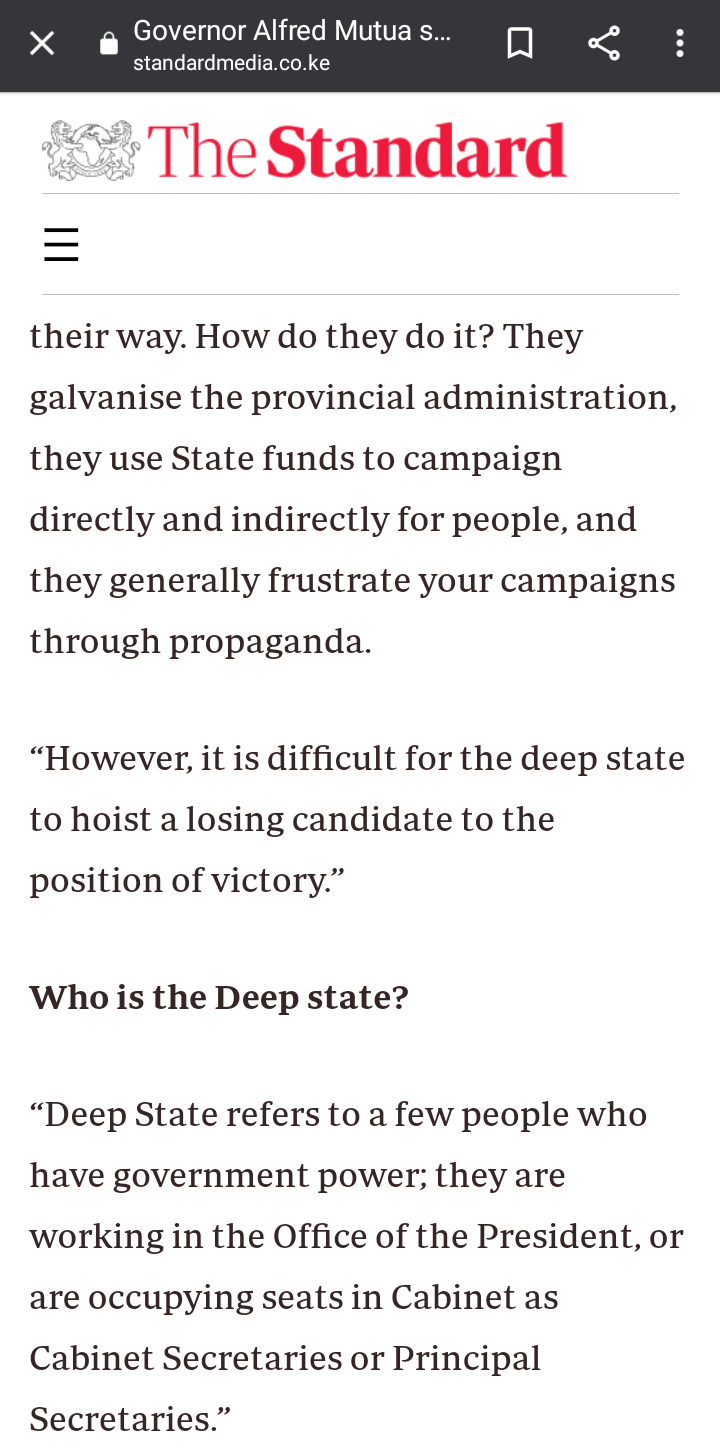 "Deep State refers to a few people who have government power; they are working in the Office of the President, or are occupying seats in Cabinet as Cabinet Secretaries or Principal Secretaries," he told The Standard.
He adds that the team indeed influences elections, by among others, using state funds and the provincial administration to galvanize support for its candidate.
But he also says that the team also only helps a candidate with the ability to win, and must have unsuccessfully tried to interfere in the recent by-elections that were lost by Uhuru's Jubilee Party to the Ruto-led UDA outfit in Mt Kenya.
"However, it is difficult for the deep state to hoist a losing candidate to the position of victory," he adds.
His remarks echo those recently made by former Head of Public Service Francis Kimemia, who is now the governor of Nyandarua.