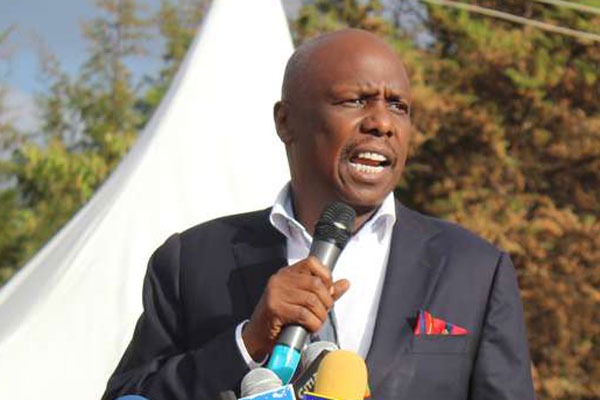 View pictures in App save up to 80% data.Kenya African National Union (KANU) chairman Gideon Moi and his team face the music while at a stpover in Kericho after a group of residents greeted them with Pro-Hustler slogans.
In a video that did rounds on Facebook on Saturday evening, the Baringo senator's brigade was seen addressing the locals in the town Central Business District and latter leaving while heckles accompany it.
"UDA! UDA! Hustler!" The locals chanted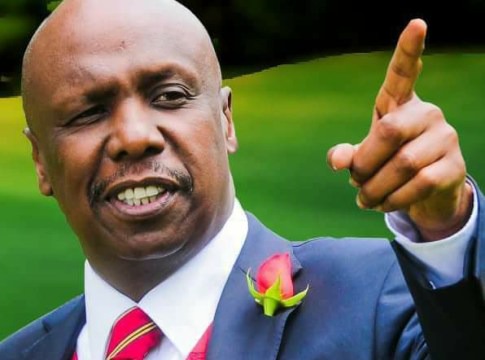 While still taking to them, Gideon Moi was heard convincing them to vet 2022 presidential aspirants before electing them. KANU Secretary General Nick Salat was also seen and heard calling on them to rally behind One Kenya Alliance (OKA) where his boss is among the co-principals.
This comes after the team visited Kericho for a funeral ceremony. Thereafter, it decided to meet the people in a bid to drum up support for the lawmaker's 2022 presidential bid.
Moments later, Gideon Moi expressed gratitude to Kericho residents for hosting them. He promised to address challenges facing tea farmers if OKA forms government in next year's general election.
"The people of Kericho are wonderful and receptive; exemplifying the beauty of Kenya's cohesion amidst diversity. To uplift their economic status, we must do different by expanding the local value addition chain of tea to fetch maximum returns. Acknowledging greetings from the residents of Kericho Town," read Gideon Moi's message.
This unfolds as Rift Valley region experiences political supremacy involving the country's second in command Dr Ruto and the senator, both of who are eyeing State House seat. However, the DP enjoys an overwhelming support from the region than the other.